Christmas Eve
Christmas meringues.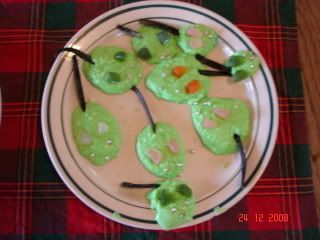 Christmas mice in green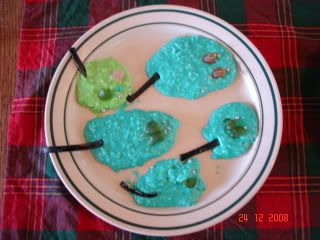 Christmas mice in (predominantly) blue.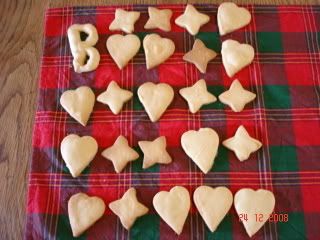 Christmas shortbread.
More christmas mice.
Christmas bottle cap decorations.
Painted christmas biscuits.
There were also christmas jellies - purple with mini chocolate fish swimming on top, and blue and green with lolly fish swimming in the middle, and lolly frogs perched on top.
A busy day! (Although the painted biscuits were done on the 22nd). The children have just finished their dinner and the older two have changed into their pyjamas, ready for stories.
Happy Christmas to all, and to all, a good night!
Labels: Christmas