Nice pussy cat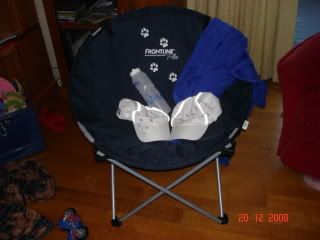 On Thursday I got a telephone call from the vets to tell us we had won the prize pack in their Frontline contest! Yay for Houdini and her fleas! (Not that she has fleas of course - merely preventive).
Anyway, we got a chair, two caps, two drink bottles and two bright blue towels. Houdini politely declined the opportunity to be photographed with them (I managed to capture the escape).
This is the second time Houdini has won us prize - we got an Easter pack about seven years ago with various goodies in it.
Nice pussy cat!
Labels: The cat