Close encounters of the bird kind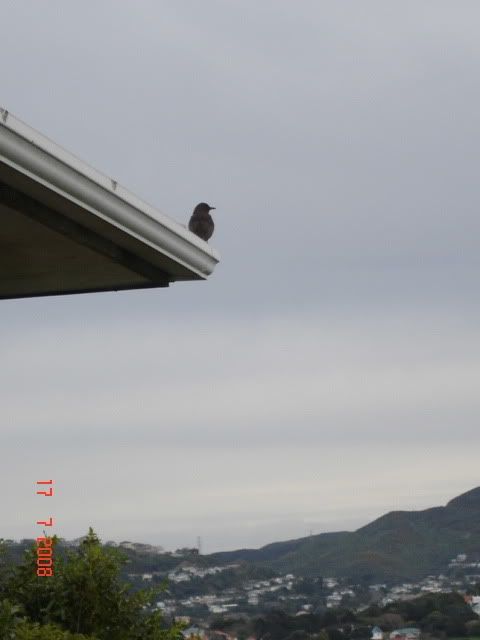 This morning we completed the
NZ garden bird survey
for 2008.
Isabelle and I got ready with pen, paper, binoculars, timer, and bird identification chart. Aidan came out to join me later (once Isabelle's enthusiasm had waned!).
We saw 8 species of birds, 4 of them native. Admittedly, some of the identifications are probably a bit dodgy - "Oh, that's a female blackbird. Or maybe a thrush. No, a starling. Which one hops again?". But overall I'm confident that we did see everything we said we did!
Here is a female blackbird who hung around for a good portion of the hour, pulling bugs from the lawn and showing herself nicely.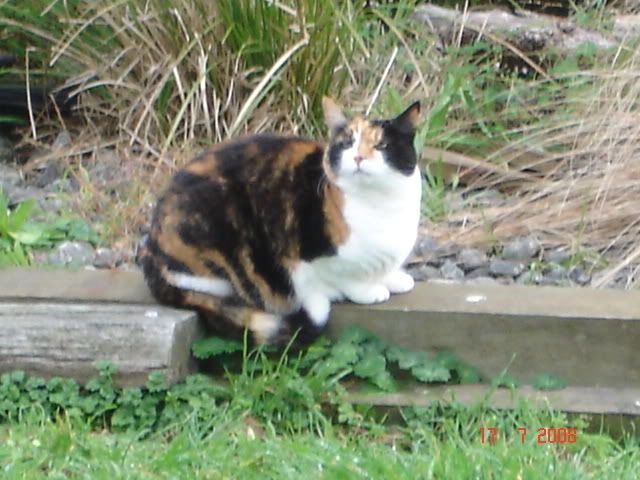 Naturally we were soon joined by the family's most skillful and interested bird watcher.
By far the most dramatic moment belonged to one of our tui sightings. Soon after being spotted, the tui flew down towards us at speed, dropping a load on the way past. Naturally it landed in my hair!
Ah well, shit luck's good luck (as the family saying goes).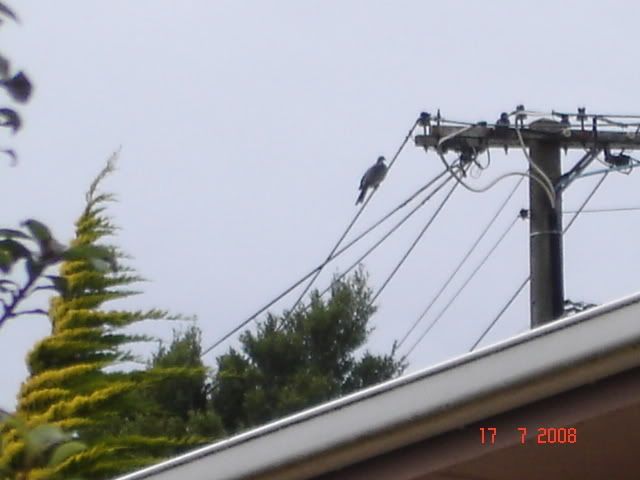 And the prize! One kereru.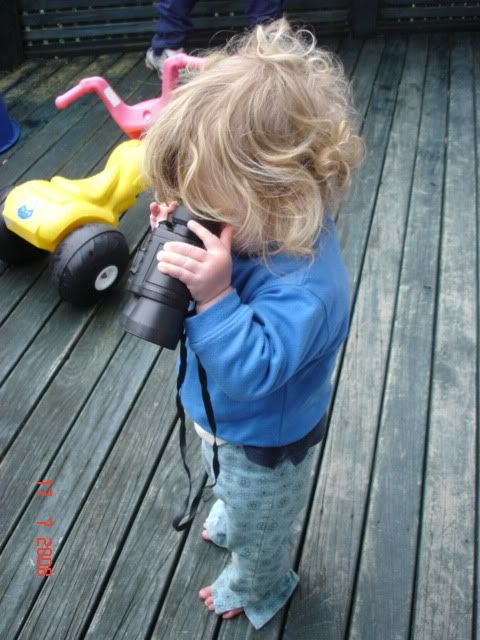 Even Orla got in on the act, proving that age is no barrier.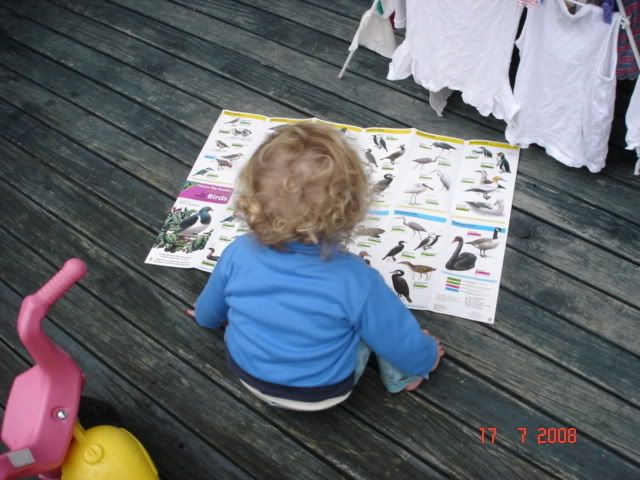 Our final count:
Blackbird 3
Chaffinch 2
Fantail 2
Goldfinch 3
House Sparrow 6
Kereru 1
Silvereye 3
Tui 2
I'm surprised we didn't get any gulls flying overhead - but then how on earth would I have decided whether or not they were black-backed or red-billed?! And it would have been nice to see a kotare (kingfisher) - we frequently see them perching on the power lines down our street.
Isabelle says: "I liked it because it was fun".
Aidan says: "It was fun because I liked all the birds".