The baby in the mirror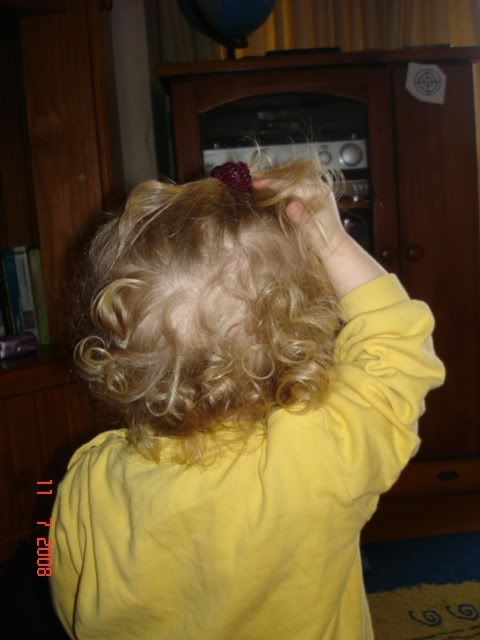 So what's happening in this photo?
Something quite cool.
Orla's hair is getting quite long. So I put the fringe and some of the hair on the top into a top knot to keep it out of her eyes.
Orla caught her reflection in the cabinet. She stopped. She looked. Then her hand reached up to touch the top knot.
She recognised that the baby in the mirror was her.
Orla is just on 18 months, which seems to be a normal age for infant mirror self-recognition to occur. The classic experiment is to put a red dot on the baby's nose. If they self recognise, they will touch their noses when they look at their mirror image ("What's that on my nose?"). If they don't - they won't ("Hey, that baby over there has a red dot on its nose!").
Also - my strong pick is that Orla will be right handed, unlike her big siblings.
Labels: Orla