Wonderful woollies
My most recent woollens gallery:
Singlets by Helen's Mum.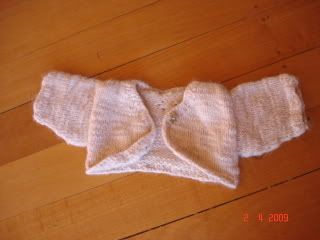 Baby bolero by Sharon.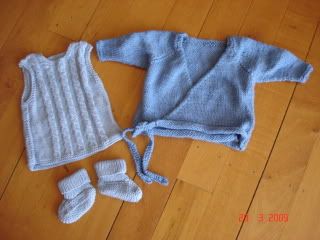 Vest and matching booties by Sarah and wrap cardy by Rose.
Thank you to the wonderful and talented women who made these! They are just beautiful and very much appreciated.
I will post photos of Ewan wearing these either here (or elsewhere where you will see them) as he grows into them - which won't be long.
Labels: Ewan