Toy house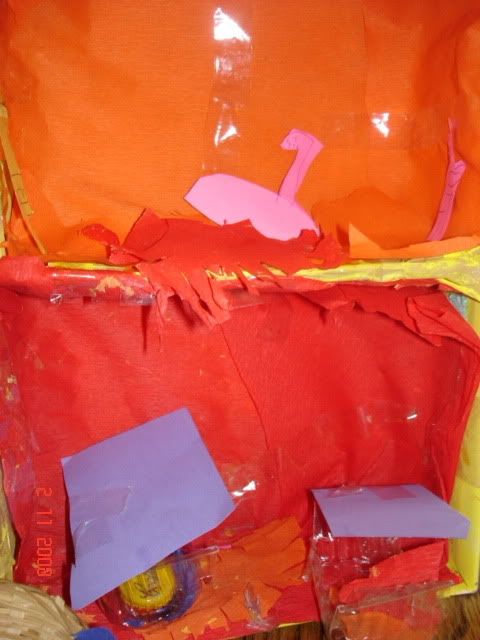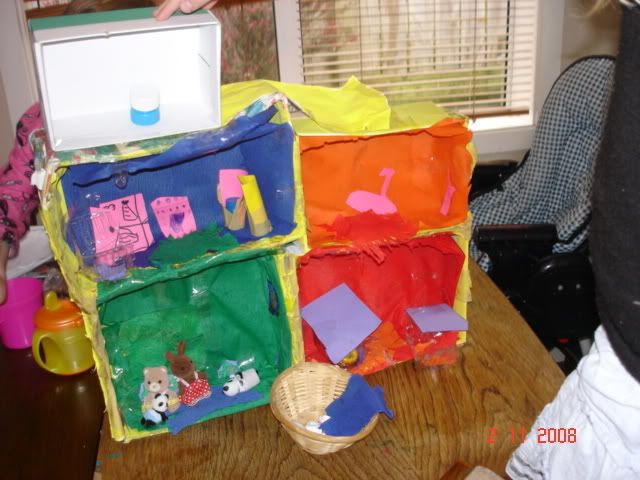 Inspired by a reading book that she brought home from school, Isabelle made her own toy house. This project was completed during Saturday.
The photos have come out in the opposite order to what I wanted, so you will have to sort of approach this in reverse! Anyway.....
1. First she got some boxes and attached them with glue and tape.
2. Then she painted the inside yellow.
3. Next, different coloured crepe paper was used to line the walls.
4. Different things from around the house were used to make the furniture for the rooms.
The green room is the lounge, complete with family and crepe paper mat.
The red room contains beds.
The orange room is the bathroom, complete with shower and toilet.
The blue room is the kitchen, with various appliances and mats.
The white room is the attic.
The car is parked out front.
Isabelle was really motivated and focused in completing this. I think it's great! (well, I would of course, but anyway...).