Taste off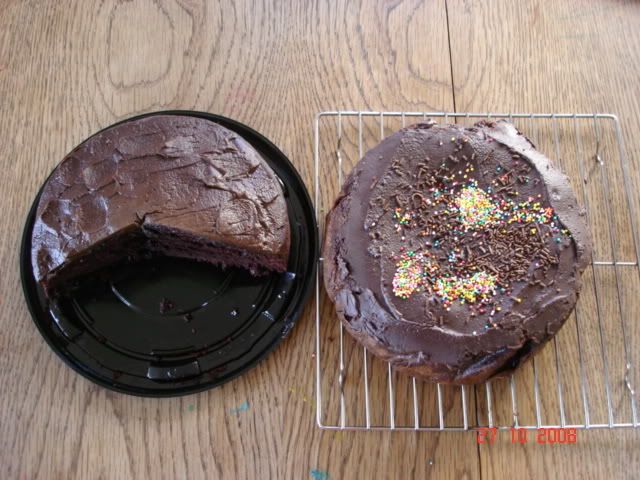 On Labour Day, while Brendon was working...we made a chocolate cake.
On the left, we have the shop-bought chocolate cake that Aidan slipped into the trolley while I pretended not to notice. (It was bought the day before we made ours, hence it is not whole).
On the right, our cake, complete with child-applied 100s and 1000s and chocolate hail.
The verdict was:
Shop-bought preferred - 0
Home-made preferred - 4
Both rated equal - 1
I therefore declare our home-made job the winner!
Labels: Suburban housewife