Broadly speaking (part two)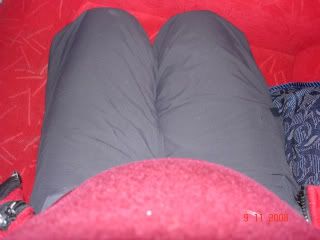 I am feeling Great With Child at the moment.
I am only 22 weeks tomorrow but I have really bulged out in the last few weeks. Here is a photo taken minutes ago in the half-light of our lounge. I'm kneeling on the chair and leaning back a little, but definitely a belly thing going on there!
Not into maternity clothes yet, but these trousers (which have a relatively tight waist) will be put away as from tomorrow.
I have never been this big so soon before - but I guess you get that when you are onto your fourth and don't exercise....
Labels: Floyd the fourth