Matiu/Somes Island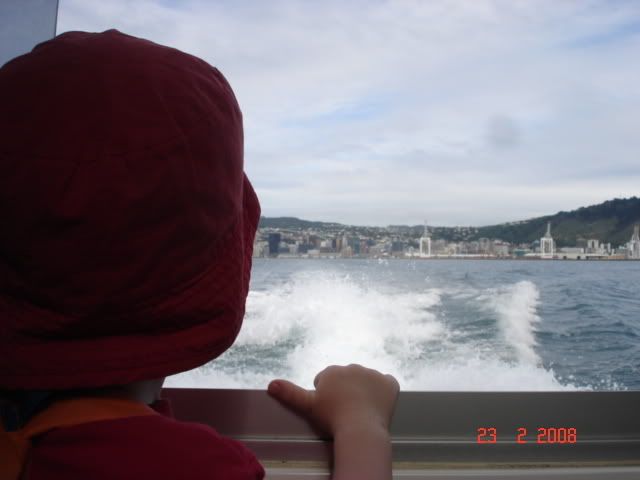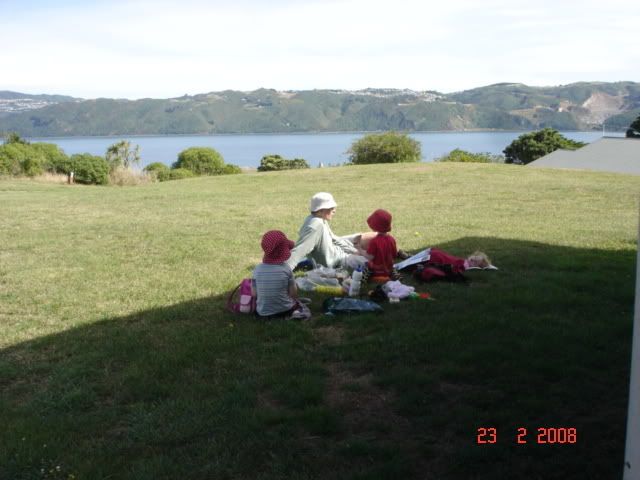 Yesterday we made it out to Matiu/Somes Island. I've never been there before.
After a mad dash in the car we made it onto the ferry in time. The ferry trip was a real highlight for the children. The island itself was slightly less successful for them - they got hot, tired and whiny within a few minutes of making landfall.
"When are we going back on the boat?"
"When is the boat coming?"
"When will we get on the boat?"
"Where is the boat?"
"Is this where we get the boat from?"
"How far till we get to the boat?"
Fortunately, while there was dragging of feet, there was no hand-to-hand combat, and things perked up immeasurably once we got back onto the water. There was bouncing on the waves, things to see, new and exciting toilets to visit.
I liked the island.
I was amused by the compulsory lecture on the island and its history that the DoC officer took the opportunity to give us in the Whare Kiore after we had checked our bags for stowaway rodents.
I enjoyed the number of skinks scuttling across our path and the number of kakariki in the bush.
The perspective that we got of the planes taking off from the airport was intriguing. They looked as if they were going up like rockets, vertically into the clouds before veering off on another trajectory.
The view back across the harbour was great.
I would like to go back, maybe to stay the night (as many people seemed to be doing).
Might wait a couple of years though!
Labels: outings