A is for Aidan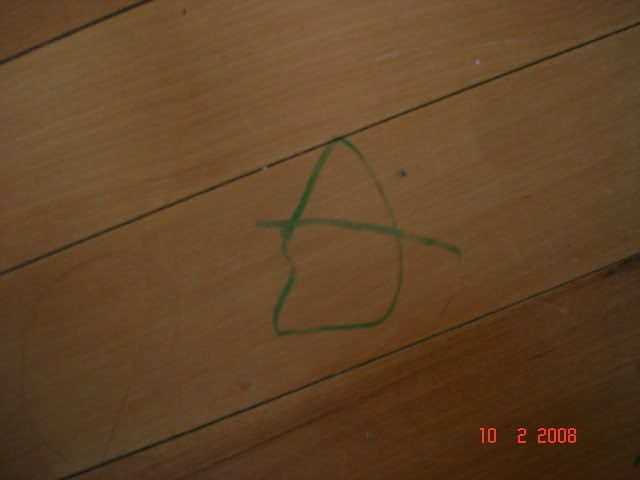 Aidan has started to write and draw representational pictures. First I found this: he proudly said it was an A for Aidan.
While I was not so impressed with his choice of canvas (his bedroom floor) this is the first time that I have seen him write an A.
Soon afterwards he started d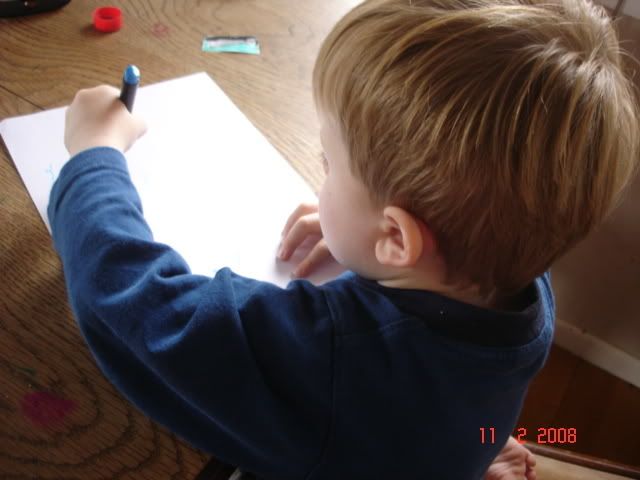 rawing a picture. He started saying O is for Orla, and drew two Os.
Soon he had completed a self portrait.
On the far left we have railway lines. Then Aidan "very tall", with a big long body, arms outstretched, two legs at the bottom and a head and face at the top. As he drew he said "eyes, nose, mouth, clothes", filling in the details as he saw fit.
There are three Os for Orla to Aidan's right. And the dots are "footsteps that Jack and I made as we run around the house".