Painting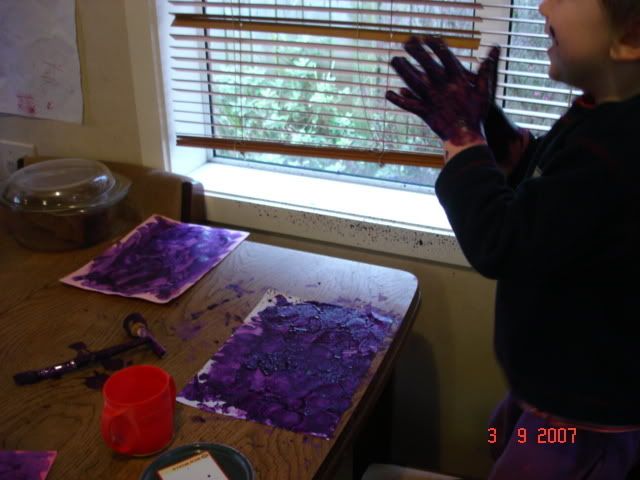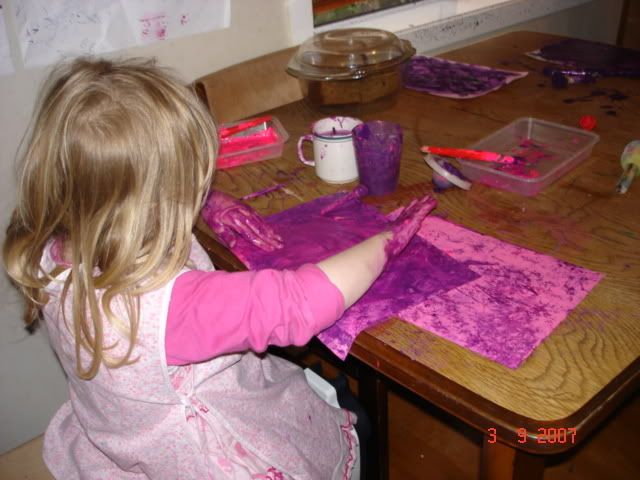 Yesterday afternoon, I set up some paints for Isabelle and Aidan. First, they painted some hard boiled eggs. Then they made some birthday cards.
Both of them really got stuck in. Brush strokes turned into finger painting which turned into hand and arm painting. Colours were mixed and layered. They started painting one of the balloons that was hanging down by the window (left over from Isabelle's party). I blew up two more balloons and they painted them. Isabelle put faces on hers and named them Anakin and Sebulba (from Star Wars episode one). The balloons turned into pod racers, and the children raced around the lounge together with their creations.
A joint shower was had. The creations were put into the pink bedroom to dry out.
Today at Playcentre Aidan made hand prints with paint and smeared it around and around a table.