Five years old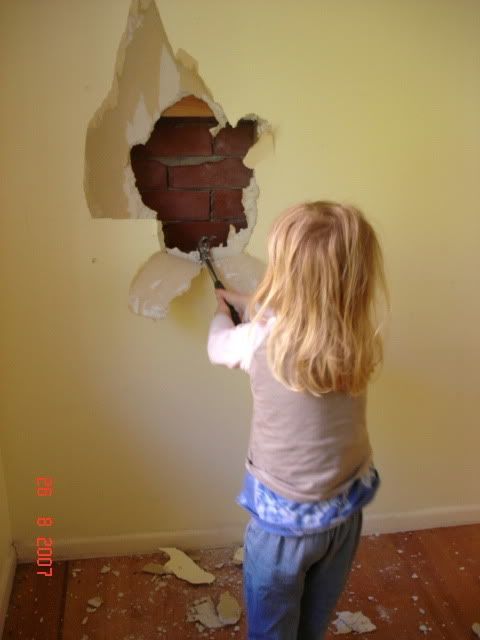 Isabelle got a bit over-excited during the treasure hunt at her party.....
Actually no, this photo was taken today and shows Isabelle giving a helping hand with the renovations that have started. We are turning our back room into Isabelle's new bedroom, complete with pink walls and insulation.
Tomorrow is the big first day at school for our five year old. I'll blog more about this later - too tired now and I need to get to bed to be fresh for tomorrow morning! Suffice to say she's excited, and she's ready.
Labels: Isabelle