Anyone know what this is?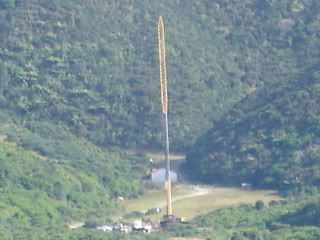 The photo is a bit fuzzy because it was taken through the window on maximum zoom.
This appeared in the horse paddock across the valley from our house one morning, and was down by the afternoon. You can see how huge it is by comparing it with the cars parked below.
Any ideas?
Giant sized bubble wand? Meeting of the lightening strike club?
Labels: Random stuff