Tunnel and tea
Today's mission was a trip out to tunnel gully to check out the old Mangaroa railway tunnel. It was last used in 1955. Here's some pictures of us entering and exiting! The tunnel was cold and very dark. Isabelle didn't like it and neither did Orla. Isabelle held my hand tightly and said it was scary. Orla howled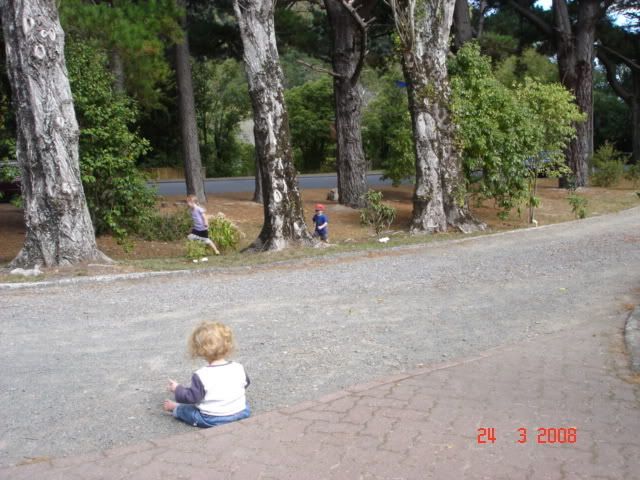 from about half way in. Aidan tripped along happily, blowing on his Thomas the Tank Engine whistle that Brendon had brought with us.
Later, we had a very pleasant Devonshire tea in Te Marua. I had the Tokyo Lime - Brendon had the Kawakawa fire. The date scones were warm, delicious, and smothered in jam (strawberry for me, blackberry for everyone else) and cream.
Isabelle and Aidan played fairies in the grove of trees next to our table. Orla played in the gravel. The sun shone.