The Nutcracker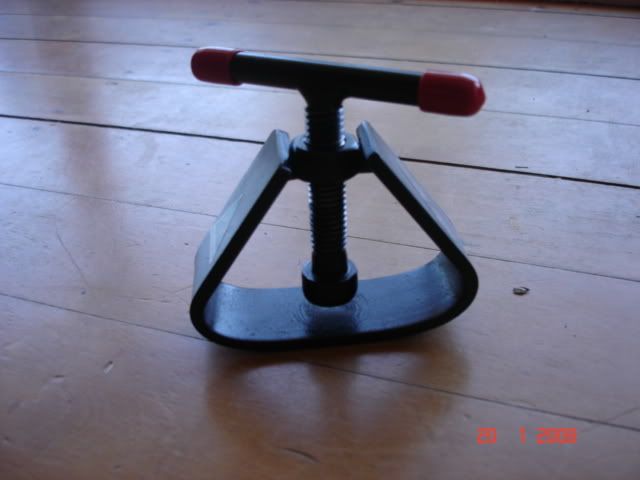 Well I got a bit carried away while shopping at
The Organic Grocer
and bought a nice packet of hazelnuts - forgetting that we didn't own a nutcracker. So, last week while in town one of my missions was to remedy this.
The result was this simple yet cunning device. Australian made, it has the stereotypically crass title of the Bonk (Bart's Original Nut Kracker). It is actually very good. Both older children have become fast experts in nut cracking. Isabelle's rotational schema delights in the twisting of the screw, whereas Aidan's trajectory and disconnecting needs are fulfilled by the satisfying CRACK! as the nut case explodes to reveal the food inside.
I thought that this would be an interesting thing to take to Playcentre, before remembering that trying to take in nuts would be akin to taking in crack cocaine. So this will remain a home activity.
Isabelle and I discussed whether or not this nutcracker had anything to do with Barbie and the Nutcracker. We concurred that it did not.
Labels: Aidan, House management, Isabelle, Playcentre