Modeling literacy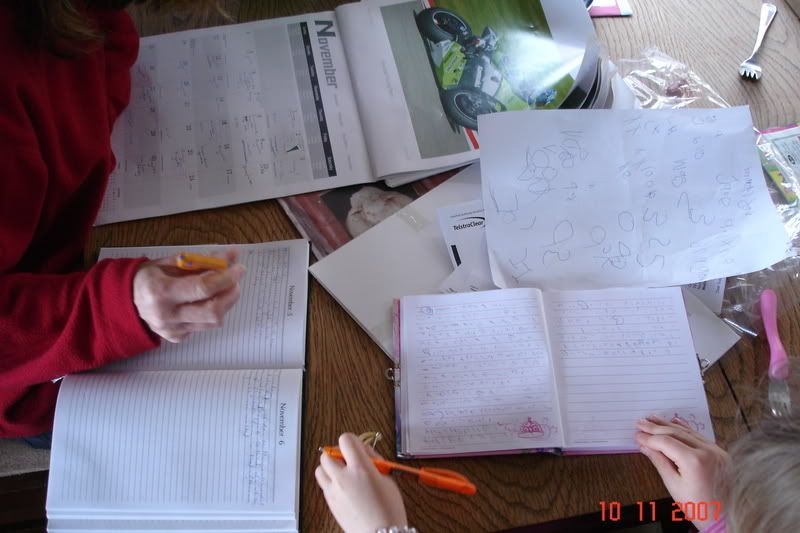 For better or worse, our children copy us. Hopefully this is an example of the better!
I updated my diary this weekend. So Isabelle updated hers. Here we are, sitting at the table, working on the month of November. You can see that Isabelle has headed her pages "November", while covering them in letter-like marks. This is very likely what my handwriting looks like to her!
For many months now, Isabelle has loved to write in her notebooks. She writes quickly and enthusiastically, keeping between the lines and covering many pages. Now that she is learning formal writing at school, she more often practices her letters, asking me how to spell things, writing words she knows, or copying text from books, newspapers, or dvd covers. An example of this work is just above her diary in the photo. Then, she writes carefully and purposefully, sometimes fretting if she feels that the way she has formed the letter is not "correct", or good enough.
So, sometimes she is slow and steady, concerned with getting it right. Other times, she is rapid and joyful, capturing the style of an intense and focused writer.
I think both things are important.