Darth Vaderbelle and Darth Small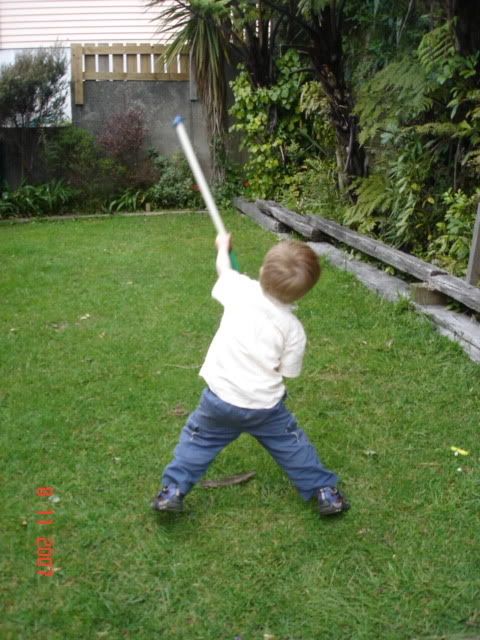 Our family viewings of Star Wars have resulted in lots of creative play surrounding the characters and plots. Today I was confronted by Darth Vaderbelle, with red mask and grey breathing tube (complete with noisy breathing sounds). Apparently she is armed with a remote control. I guess even Darth Vaderbelle likes to kick back and relax sometimes. You may notice that she is wearing a pink ballet costume, which contrasts with the classical black interpretation of the character.
Meanwhile, Aidan and I taped together two light sabres (one green, one white) to create a double light sabre (as used by Darth Maul in Episode One). Darth Small has been wielding his light sabre with increasing skill in a taiaha-like manner. In one picture he is about to attack a flying pizza box (light sabres in left hand, gun in his right). In the other, the light sabres whir in a circle.