Family portraits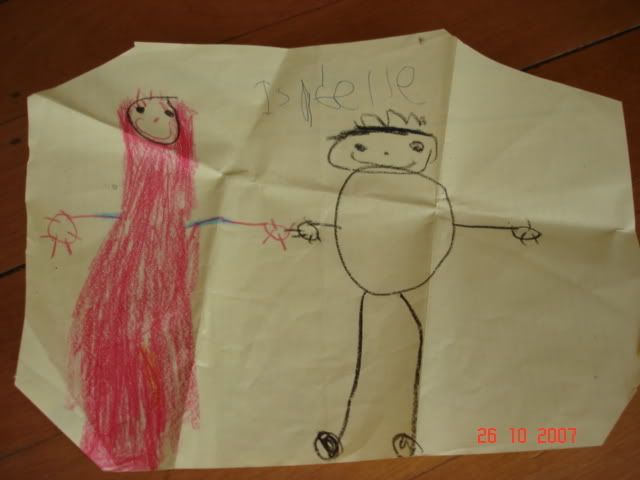 ">
Here's some art that Isabelle did about a month or so ago. It just resurfaced from the paper pile and I grabbed the camera before it got buried again because I liked it so much!
I'm not sure why one of the images is much bigger than the other. Perhaps it will look different by the time I publish the post. Perhaps not. Technology.....
But I digress. The person in red is me. Note my long hair and eyelashes! I am next to Daddy. Note his large tummy! Hehehe!
The dark haired girl in the top photo is Orla, wearing a beautiful gown. Standing to her left is Aidan. Aidan is a prince wearing a crown.