Birthday fun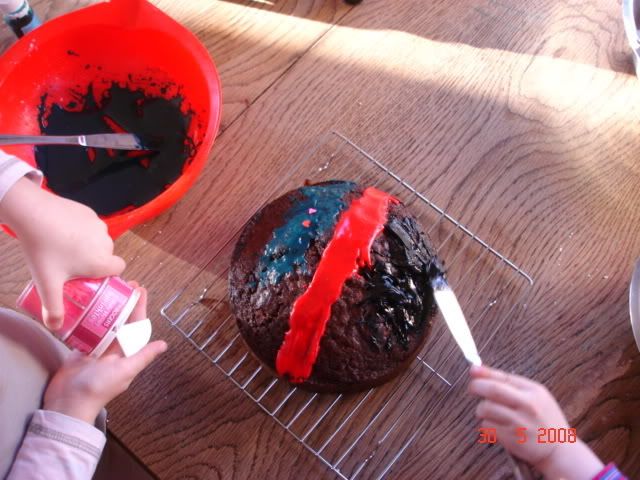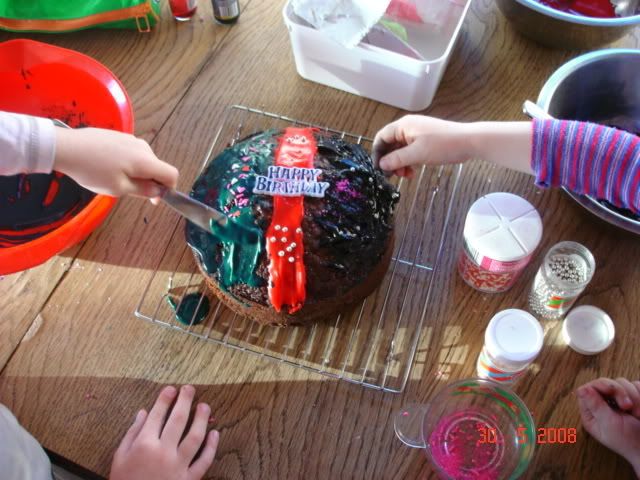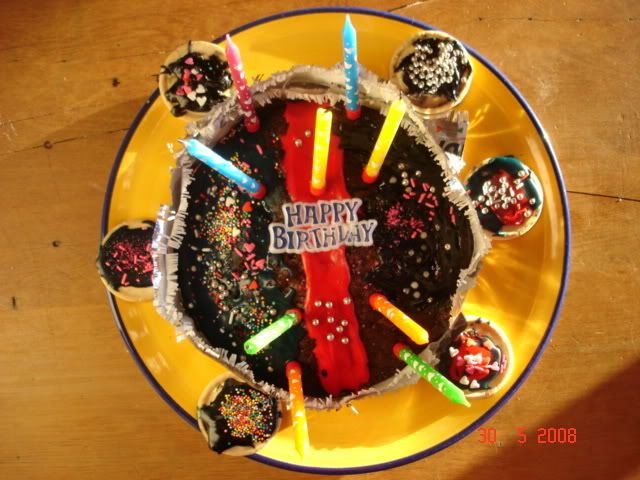 Here is the making of the cake! Aidan and I made it on Thursday. Aidan, Isabelle and I iced it on Friday afternoon. The children couldn't agree on a design, but did agree to me doing a line down the middle and then each doing their own thing either side. Aidan chose black icing, Isabelle dark greeny-blue. We finished off by icing Girl Guide biscuits for additional decorative and maximum sugary effect.
Spoils of the day from the immediate family:
A police gun
A chocolate letter B
A white chocolate teddy bear
A framboise lambic beer (chosen by Aidan - "get the pink one!")
A Thomas Hardy ale - I haven't seen this one for a while, so nabbed its reincarnation while I saw it. We still have original Thomas Hardys in the pantry which are cellaring away in the pantry.
Shihad cd and matching black t-shirt.

We ate cake and laughed at our black mouths, teeth and tongues.