Bathroom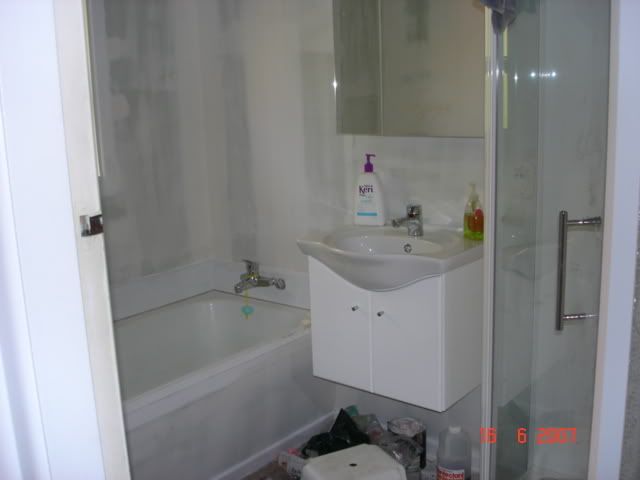 Well, our bathroom is fully functional! Here's about the best photo I can manage. The bath has turned 90 degrees. New wall-mounted vanity, new mirror cupboard, new shower. Lino people are due any day now. The walls are yet to be painted, but the plasterer finished the preparations on Friday.
We are still deciding what to do about the walls. We have a new quote for a professional paint job - naturally there are quite a few dollars involved! So it is back to the familiar conundrum of deciding whether to throw money or time at the task, when both are in ever-decreasing supply.
Even though it's half-finished, I can tell that it will be a vast improvement on the old bathroom, both in terms of function and looks. The insulation makes a big difference to how warm it feels, the shower is so much easier to keep clean, and hopefully we can say goodbye to floods and constant water spills.
Next task - turning our back bedroom/junk room into a cosy, attractive room for Isabelle.
Labels: House management