Family wagon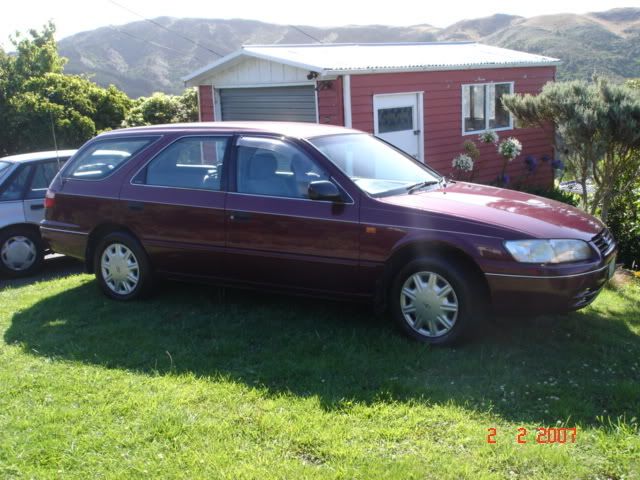 We have a new car! Delivered today, fresh from a yard in Upper Hutt. A new car has been on the cards for some time - we thought at first that we couldn't fit three car seats in the back of our Holden, which meant that we were aiming to get something sorted before the new baby came. In part, Orla's early arrival meant that just didn't happen. However, Brendon was able to squeeze everyone in, which meant that the pressure was off a little.
We saw this car at the yard around Christmas before it had been prepared for sale. We thought at the time that it had everything we were looking for. Then, Brendon saw it advertised a few days ago and checked it out. And now it is ours.
Buying a car is always a risk, so here's hoping that this vehicle will be as good a deal as our last one proved. The Holden isn't flash, but it has provided worthy service and most importantly, has got us from A to B when we needed it to.