More child art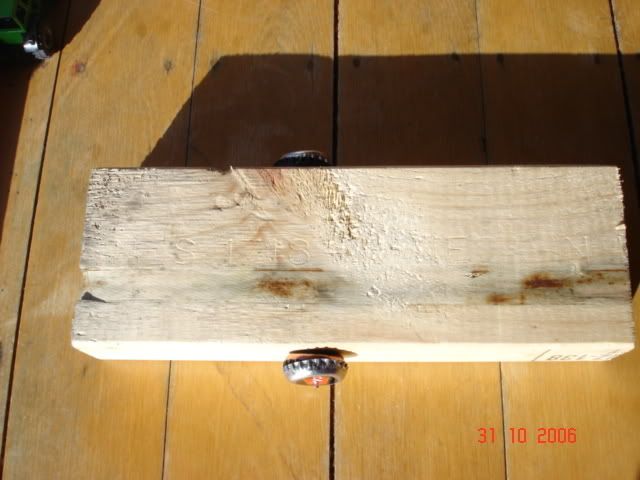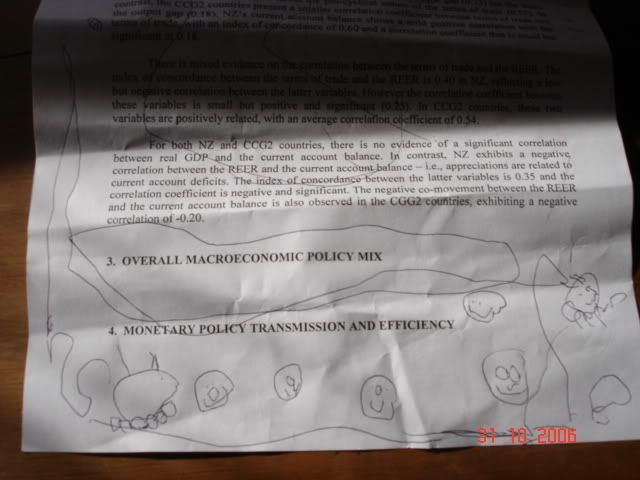 Here's a couple more of Isabelle's recent creations. The first one is a picture that Isabelle did at home. What made it interesting for me was the smiley faces she has drawn. This is in keeping with her new-ish goal of creating identifiable "things" that she can show people. I'm not surprised she has shown an interest in this – adults tend to make particularly appreciative noises if a child has drawn a picture of "something" rather than a study of, say, the joy of yellow. But it also shows that she is developing better fine motor skills and is able to change an abstract thought into something concrete. Isabelle says that the drawing on the bottom left is "animals on wheels". She says "the smiley faces are for playing a game".
The second picture is of some carpentry. Isabelle did this with an adult at our Playcentre. She had a clear idea of what she wanted to do – the bottle caps are wheels. Isabelle says "first we got a piece of wood. Then we drilled a hole. And then we got nails in it. And then we hammered them. And then we put one bottle top on first, and then two bottle tops on top. That's all".
Both creations fit into her established rotational schema.